When it comes to standing out from your competitors online, having an excellent website can really benefit your business. A lot of websites these days are built using WordPress themes, which is often the ideal solution if you have a limited budget. If you really want to grab the attention of your customers and online peers then bespoke websites are the way forward. So why exactly are bespoke websites awesome for your business? Here are 6 reasons to consider:
Crafted for your business
One of the key reasons why bespoke website are awesome for your business is that they can really give you that competitive edge that you strive towards. Predesigned templates can look fantastic when your content suits the design, but to tower above the competition, your website needs to be built from the ground up, considering your brand at every step. With bespoke websites, your website can work with or even automate your business processes, as well as looking rather unique. They are designed specifically with your customers in mind but also to be easy for you to update.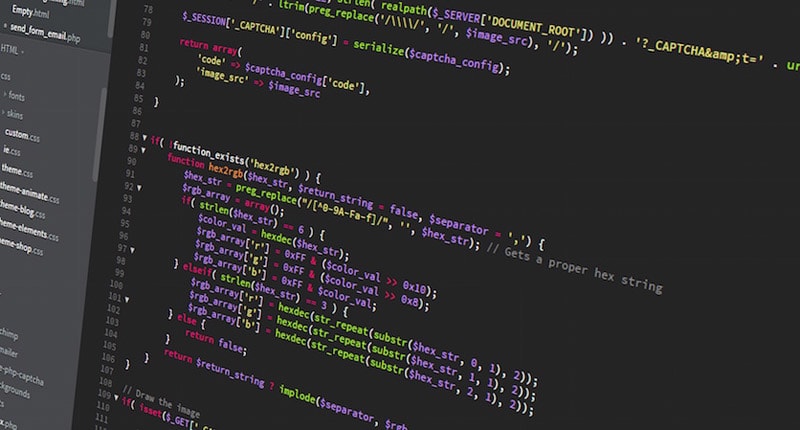 Future-proof
With the implementation of a bespoke website, you don't need to worry about changing the design that often as you would with a template-designed website. This is because your website will be built around your brand, whereas with template-designed websites you would have to change and update in order to sustain your brand identity. Any content you need to add to/remove from your website, can be done in a simple manner through the content management system (CMS).

User-friendly
Studies show that (88%) of users are less likely to return to a website if they have a bad experience (Econsultancy), so it is essential that you are ensure that your website is user-friendly. Bespoke websites are created to give your customers the best possible experience they can have when visiting your website. Simple navigation is key to achieving this, as it's vital your customers are able to find what they are searching for on your website straight away, otherwise you risk losing them to your competitors. You've also got to consider accessibility when it comes to your website, ensuring that your website can be accessed by users who have disabilities or the option to change the language of the page. When designing your bespoke website, we consider these factors so that your website is easy to use for as many people as possible.
Super-fast
If your website is going to be very interactive, then a fast and responsive website is crucial. As bespoke websites are built from the ground up, there are no shortcuts when designing responsive sites. Throughout the development of a bespoke website, we look into every single way to make sure that your website is fast as it can possibly be. Did you know that a one-second delay can cost your business 7% of sales?
Optimised for mobile users
Optimising your website for mobile users is no longer just a fad, it's essential. Studies suggest that 83% of the number 1 results on Google SERPs are mobile-friendly (Moovweb). You simply can't afford not to optimise your website for mobile users, as you risk losing them to your competitors. There's nothing worse when you visit a website and it's not mobile-friendly, e.g. having to pinch the screen to zoom in on the content. When a user views a website on their phone, it should have a user-friendly navigation system that is simple to use. It's often a good idea for the landing page to feature the most important parts of the website, though it's also very important that no content is hidden.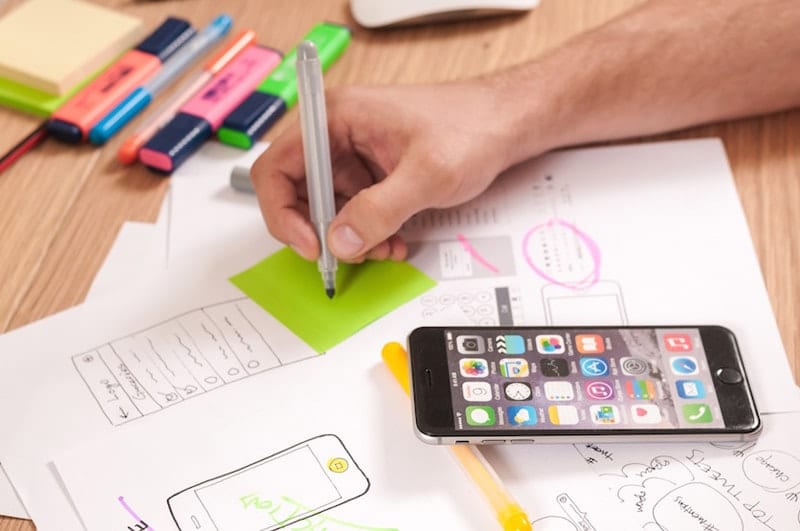 Bespoke applications
Bespoke applications are web applications built into your website, these include anything from database systems, corporate intranets and membership systems to photo book builders and social networking sites. These systems are created within your website, giving you a great content managed website that's built around your brand, whilst also having a bespoke tool or system that's completely tailored to your needs. By integrating your processes online it can help streamline your organisation, increase sales, reduce administration and eventually increase profits.
These are just some of the many reasons why bespoke websites can differentiate your business from your competitors both on/offline. They are also a great way to drive traffic to your site and hopefully lead to an increase in sales. We offer responsive and super-fast bespoke websites that are hand built to the highest quality. We specialise in bespoke websites designed specifically to meet your customer and business needs and we would love to build your next website, to help you reach your online potential. To find out more, Email us or give us a ring on 029 2088 6582 and we can discuss any bespoke projects with you.
Can you think of any more reasons why bespoke websites are awesome? Get in touch with us, we'd love to hear from you.