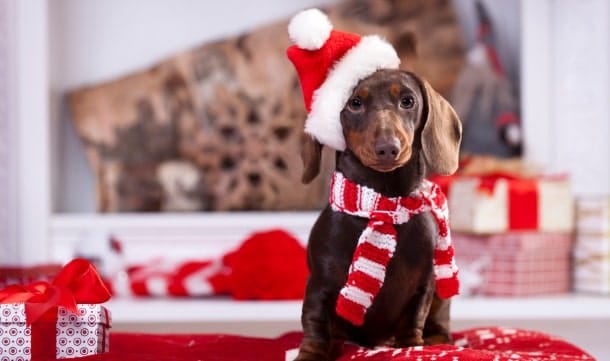 Are You Ready For Christmas?
December is the perfect time to kick-start campaigns and refresh your marketing. Even if the nature of your business isn't remotely festive, your customers will appreciate the goodwill of a seasonal offer to two, or simply a friendly 'Merry Christmas' message. You may not be feeling the yuletide spirit just yet, but many companies begin planning their Christmas campaigns as early as July in order to be well-prepared. If you haven't given it a thought yet (after all, it's still only October!) you're not too late – here are some simple ways you can make the most of the Christmas hype with your marketing:
Decorate Your Website
At the very least you should make sure the Christmas opening hours for your phone lines and physical premises are shown on your website. A Christmas offer, and for e-commerce sites perhaps a multibuy offer or free postage, may attract those customers looking for a good deal. If you're feeling creative, it's also a nice idea to design a new banner or main image for your homepage with a festive theme. This shows that your website is current and well-maintained, and is something potential customers will appreciate.
Spread The Festive Cheer On Social Media
Run a festive campaign on your social media channels over Christmas to engage with your followers. If you plan your campaign now you'll make sure you're not stuck for ideas as you get closer to the big day, and you can make the most of scheduling facilities on many of the main social media platforms like Facebook, Twitter and Instagram. Make sure you include links to any seasonal offers you're running, and encourage your followers to interact with you; sharing, commenting and liking to increase the reach of your posts.
Reach Out Via Email
Do you have an email list that gets neglected? Plenty of companies keep emails for their customers, but don't run an effective or regular email campaign. Christmas is the perfect time to get back in touch, offering season's greetings and letting customers know about new products or offers they may be interested in. Free tools like Mailchimp can help to make the email process quick and easy.
Invest In On-line Paid Advertising
A Google AdWords campaign is a good way to ensure your name and website link can get onto the first page of search results. This is ideal if you want to take part in the annual Christmas battle for website traffic and orders but your site doesn't rank highly in organic listings. Maybe you invest heavily in advertising in this way all year round, or perhaps you've never tried it before, but either way, peak shopping season is a great time for it!
Time To Plan for 2017
If your company isn't affected by Christmas at all, now is still a good time to make plans for the coming year. Whether you see it as making resolutions, goals or a to-do list, planning your offers, social media and email campaigns for 2017 well in advance will keep you on track and organised, as well as saving precious time in the coming months. Planning now for 2017 will help you to kick start the new year by putting your brand at the forefront of your customers minds.