This is part two of our Ultimate Beginner guide to SEO, we will be going into more detail about what's needed to create great content and the fundamentals of a link-building strategy.
If you missed part one of our guide, see below for the link.
Part one
Content marketing
Content marketing is when you create and distribute engaging and valuable content with a view to attract a more of a relevant target audience, all with coinciding with the objective of driving sales, brand awareness and traffic to your website.
One of the best ways to increase your ranking on search engines is by producing high-quality content that is share-worthy. When you regularly add quality content to your website, Google likes it. Especially when it has a lot of depth to it rather than shorter pieces of content, it's been proven. If you write engaging content such as blogs with at least 1500 words then Google will identify the content as beneficiary which can mean better rankings. However, if you create content with at least 2,000 words, Google's SERP position highlights this as long form content (in-depth articles) which definitely has it's benefits for rankings.
Content can be created through a variety of forms; blogs, news, articles, posts, infographics, e-books, FAQs, videos etc. When creating any form of content, you should include keywords that you want to rank higher for as this is one way people will find your website.
Writing a regular blog is a key part in a content marketing strategy as it enables you to tailor your content according to your chosen keywords, it's estimated that there are more than 33 million new blogs posts each month through WordPress alone, the scope is massive. This just shows how popular blogs amongst all business types.
When creating content, it's recommended that you device a strategy which suits your industry and customers. You should try to use a variety of forms of content but if you have limited budget or time, the very least you should do is to blog about your products or services.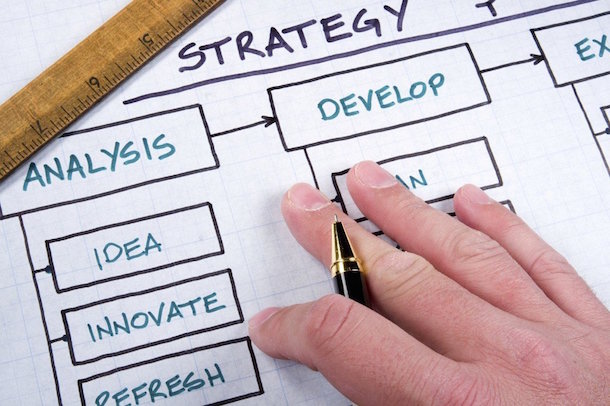 image courtesy of http://www.outbrain.com
Link-building Strategy
First off, you may have seen the terms white-hat and black-hat link-building and thought what's the difference? Well, Black-hat building is an SEO technique used to drive traffic to websites and rank higher for keywords through non-organic ways such as buying links or sourcing links from spammy sites such as gambling-related websites.
Back in the day, companies would use this tactic as a way to generate links to their site and Google wouldn't penalise them for it. We highly recommend you don't use this type of link-building strategy as it could mean your website could end up being penalised by Google or even not appear on their search engine altogether. You may see quick results from doing it but if you want to establish your business and it's online presence then you should proceed with an organic (white-hat) link-building strategy.
Organic link-building is also better known as 'white-hat link-building', this involves creating exciting and relevant content that people want to link to their site, this could be a blog, article, infographic, viral campaign and more.
If your content is unique and worth sharing then your audience are likely to share it. You can also guest post on other websites; check their Domain Authority so that it can help your site rank for your keywords.
Backlinko have created an excellent and comprehensive resource on how to gain credible backlink sources that many people may have overlooked, there are some truly awesome and creative ways which could help you increase your backlinks.
We recommend creating engaging content, you should then post it on your social media platforms e.g. Facebook, Twitter, LinkedIn (useful for B2B's), Pinterest and Instagram. You've just got to take into account whichever platform you're posting on that it's relevant to your customers and the platform that you've posted it on.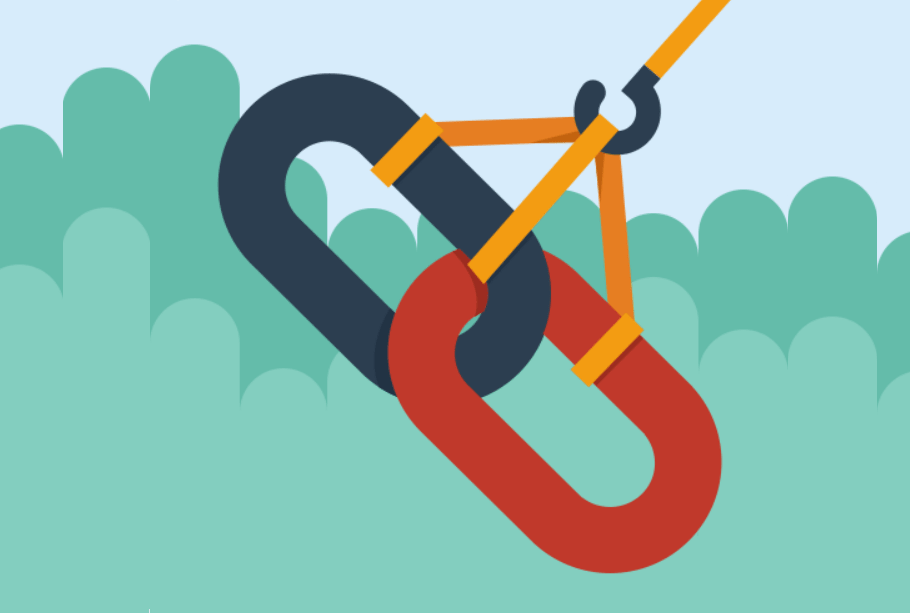 image courtesy of www.neilpatel.com
Page Authority
Google determines the authority of your webpage through looking at the quality and quantity of inbound links, this is still the most important factor on how they rank your pages. That's why you'll often see the larger companies rank at the top as they've gained authoritative backlinks from other websites. To check your Page Rank score, use Open Site Explorer, a truly fantastic tool which gives you a detailed analysis on your backlinks and opportunities on where you can get new backlinks from.
Relevance of links
If you sell handmade jewellery on your website, you would preferably want backlinks from websites that are either similar or have some relevance to your website i.e. fashion blogs. Google has mentioned that you shouldn't just obtain backlinks from a website that doesn't have any relevance to your website, as it could be deemed as buying links etc.
Keyword Research
This is where some companies go wrong, they want to rank extremely high for competitive words but they don't seem to get the results that they anticipated, this is due to all of their competitors are targeting for the same/similar keywords within their content too.
Websites with high Domain Authority scores, for example; Amazon will always rank high for these keywords, that why you need to identify what your customers are searching for and target these keywords instead. Let's say you're an online store specialising in men's shoes, instead of trying to rank for 'men's shoe's', use a long-tail keyword such as 'men's black oxford shoes', this type of keyword is far less than competitive than the keyword 'men's shoes'.
The more specific and longer the keyword(s), the likelier you are to rank for it. If you're unsure about how to identify these long-tail keywords then you can use Google's Adwords Keywords Tool and their Keyword Search Tool for free, both of the will suggest new keywords based on your current keywords. There's also another good alternative SemRush's keyword tool, which is free to use for a limited amount of searches per day.

image courtesy from lauramanigan.com
If you've enjoyed reading part two of our Ultimate Beginner Guide to SEO, then be sure to check out the next addition of it coming shortly. In the mean time, why not take a look at part one of our guide, if you want to recap anything.
The next part will feature everything from how the design of your website can affect SEO, why optimising for mobile plays a part in SEO and how to track your progression of your SEO practices. If you'd like to chat to us about your SEO challenges, then feel to free to call us on 029 2088 6582 or email us.