A customer recently moved hosting to a budget hosting company due to having used them for so long, despite some recommendations to stay based on our hosting being superior. So we took the opportunity to run a speed test comparison on the website before and after. The results surprised a lot more than we thought! The website was responding at approx. 0.38s when hosted with Amity, but after moving to the budget hosting company, the website consistently responded at over 1s.
We can't stress enough that web hosting is crucial for your business. Proven statistics show as websites slow down in response time, visitors and sales drop! It is vital to find a fast and reliable web hosting partner to ensure your website not only stays up, but stays fast, and retains websites visitors.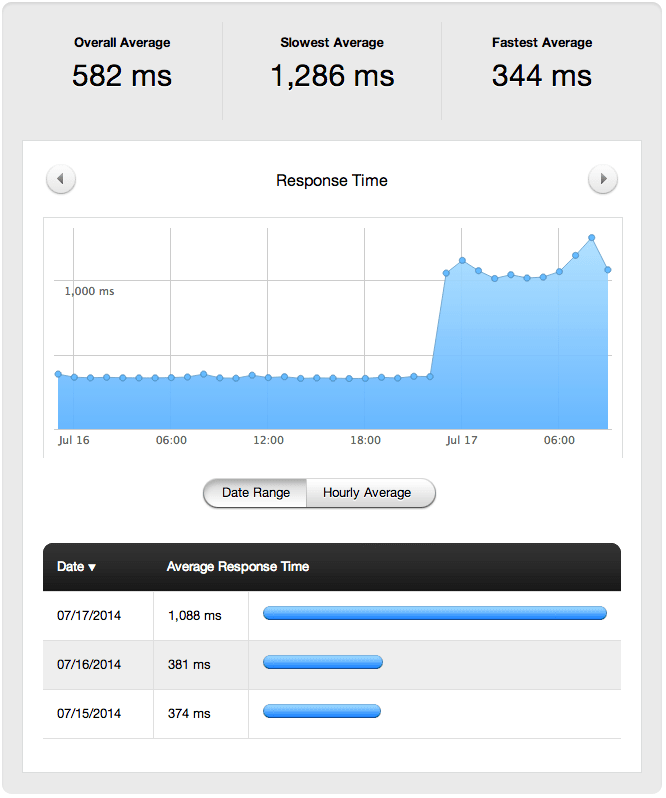 Edit: 24 Hours Later
Since switching 24 hours ago, the site has gone down 10 times with a total of 1hr 39m downtime!