If you missed part one of our blog, 'Top Characteristics of good web design' then check it out here, we discussed these features below:
The importance of ensuring your website has clear purpose to your audience
How keeping navigation is simple as possible for your users
Why functionality is key in web design
Mobile-friendly websites – why they're an integral part of the web design process
Why load times should be kept at a minimum
This blog will discuss various aspects of good web design that haven't been mentioned yet:
Language
In most forms of written media, you write to the tone and language of your chosen target audience. When writing content on your website, web design is no different. You have to consider what sort of audience will be reading the content and whether it follows the same business ethos and values.
For example, if you were a law firm and your website had inappropriate or slang language within the content, how could your customers take you very seriously? With that level of profession; you would expect everything on the website to coincide with their practices and the nature of the business.
However, if you were a publishing brand like Buzzfeed, as you're targeting a younger audience, the content fits and makes sense as its part of their branding image which is to be fun and engaging.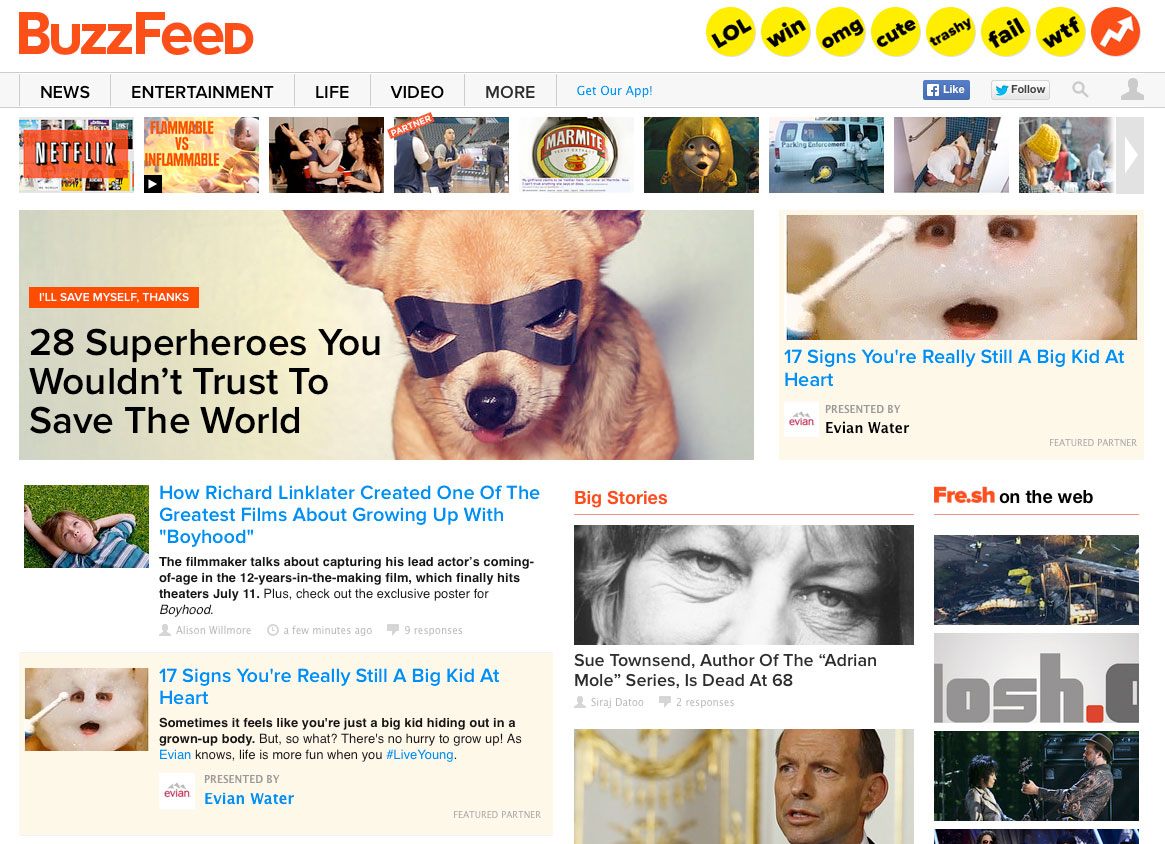 image courtesy of www.tbivision.com
Usability of your website
The usability of your website can make a huge impact on whether a user will continue to use your site or not; therefore it is vitally important that you offer your users a website that is both functional and user-friendly. If you can't offer a user-friendly website as part of your online service, it's more likely that your bounce rate will be high.
When discussing the usability of your website, you have to consider those who suffer from disabilities that will use your website. You must follow strict guidelines in order to make your website fully accessible to all users; check out our blog; 'Is your website legal', to ensure it passes.
Here are some quick pointers that will help your site become accessible to users:
The content on your pages should be both engaging and relatable to what your website offers, it should be of a high-quality
Your site should be easy to use and have a simple navigation tool in place
Alt images tags should be optimised (this is how Google identifies what the image is), this also helps with people who suffer to understand what the image entails.
Images
"Content with relevant images gets 94% more views than content without relevant images"
Websites have to be visually appealing too; in order to keep the user entertained and fulfilled. If you were too look at two websites, one with just text and the other website with both images & text; you will certainly remember the website with images more as it would be more eye-catching than the previous one.
Try to avoid stock photos when adding imagery to your website, especially if you want to build relationships with your customers. It's best to actually use images of your products/services or of your staff, as your customers can identify your business with a face to it; this makes your website more inviting and provides personal approach.
Infographics within a website have an even higher impact to users as they are three times more likely to share it on social media; they are an excellent form of content that can show facts/figures from your field along with simple but effective images to go with it.

Call to action buttons
A unique button on your website that prompts your users to take part in a "specific action", it can come in various ways, including getting your customers to sign up to your newsletter or a (CTA) as simple function as a 'add to cart' button. Call to actions buttons are an effective tool to persuade your users to take action in your products/services and this will hopefully generate more sales and traffic to your website.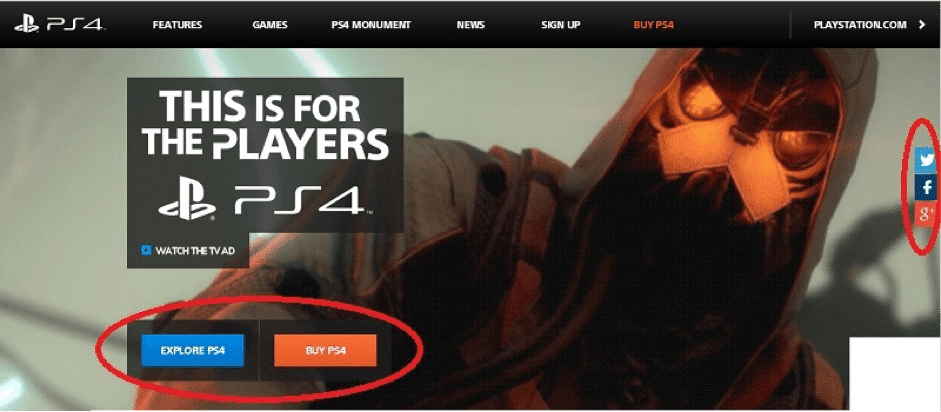 image courtesy of www.topdesignmag.com
Structuring
When it comes to the structuring of your website, it's extremely important that your pages have a familiar layout throughout. The usage of headings e.g. H1 (page title), H2 (sub-headings) and so forth, these are great for the fluidity of the content but vital for on-site optimisation. The call to action button as mentioned above should be easily identifiable for the user to perform the task, e.g. the landing page of the website.
Thanks for reading our blog about the top characteristics of good web design; we hope that we've helped you identify the key factors that should be implemented within a website. All of our web projects feature these characteristics and if you'd like to us to build your next website, give us a call on 02920886582 or email us.