Mobile optimisation isn't just a trend that a few organisations have adopted, it's become a key element when designing a website. The basis of an optimised mobile page consists of:
easy-to-read text on the page
no horizontal scrolling
links should be easy to identify and tap
users shouldn't have to magnify the text in order to read it
it should have a primary objective
Studies by Vikram identified that mobile users are five times more likely to abandon their task if a site isn't optimised for mobile.
Here's why mobile optimisation is crucial in retaining customers and staying ahead of your competitors:
Mobile users view websites differently
Mobile users want to be able to visit a website and gather the information quickly and not have to crawl through lots of pages. They want digestible (bite-size) forms of information that they can easily share through social-media to their friends, followers and online peers. This can be done by providing your customers with an integrated social media sharing tool on your website. In a report by KPCB, the number of users (51%) who use media on their mobile phones has taken over desktop users.
Generate traffic to your site
73% of mobile searches trigger follow-up actions (mediative). This could be anything from an online transaction or signing up to your newsletter to simply sharing your content on social media. All these activities are helping your business generate traffic to your site, which is extremely beneficial as mobile searches could potentially take over the traditional desktop search.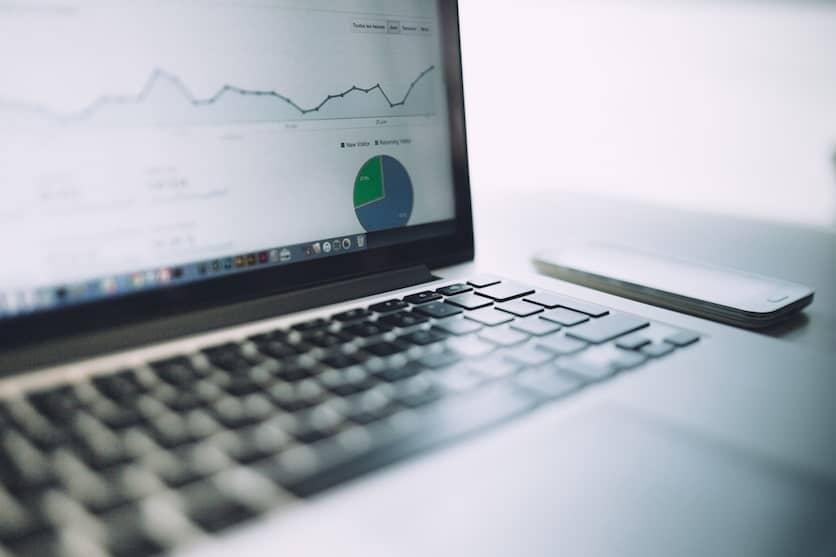 Better engagement with your target market
Since the digital age, brands have found it a lot easier to engage with their customers able to engage with their customers. This has been done through social-media platforms such as Facebook and Twitter. What if your target market is 16-24 year old's, who have a high consumption use of their mobile phones and your website isn't mobile-friendly? You are pretty much ignoring your customer needs and they'll be more likely to use a competitor's mobile-friendly website instead.
Increased amount of mobile users
It is estimated that there will be 5.07 billion mobile users by 2019. Mobiles are no longer used just for phoning and messaging people, but also for purchasing products, sharing content, using applications and much more. Let's use the takeaway juggernaut 'Domino's Pizza' as an example. When you visit their website on a mobile/tablet, their homepage which features the main call-to-actions buttons (CTA) for their menu, offers and your local Domino's. This is a crucial part of optimising the webpage as most users visiting this site on their site have only one intention: to buy some pizza.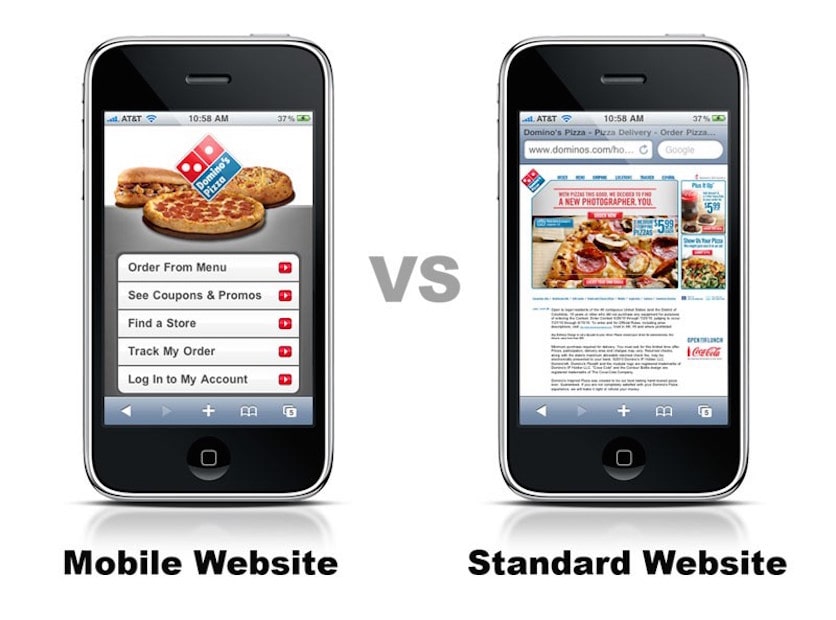 image courtesy of www.marketingcoach.com
An unoptimised site can damage the reputation of your brand
If your business has a great website and brand identity, you may feel that you shouldn't pursue optimising your site for mobile and tablet devices. By not optimising your site for mobile, you risk damaging the reputation of your brand, especially if your brand is perceived as modern and a trend-setter. Over 60% of users have a better opinion of brands if they offer a great mobile experience (targetingmantra). Understanding what your customer needs is essential when they visit your site on their mobile device.
To stay ahead of your competition and to build greater relationships with your customers, mobile optimisation should be at top of your list when targeting mobile users. We believe that optimising for mobile can be really beneficial for your business as you strive to not just retain your existing customers but also expand your customer base.
Thanks for reading our blog; can you think of any other reasons why you should optimise for mobile?
If you're looking to get your webpage optimised for mobile or just want some friendly advice on this matter, we'd love to hear from you. Give us a call on 029 2088 6582 or email us.