Welcome to part three of our Ultimate Beginner Guide to SEO, this part will give you reasons to why the design of your website is important for SEO, how optimising for mobile plays a part in SEO and how you can track your SEO progress using some great tools.
If you missed either part one or two of the guide, use the links below to catch up.
Optimised for mobile
"Did you know that 2015 was the first time that mobile traffic exceeded that of desktop users and it looks to continue that way too."
If your website isn't mobile-friendly then you could be missing out on a lot of potential customers, especially if you're an online retailer. Consumers are using their mobiles for practically everything, e.g. paying for groceries, playing games and using apps.
You can check to see how your website performs on mobile devices by using Google's Mobile-Friendly Test tool.
If you're unsure about how important it is for your website, we recently wrote a blog about the matter; "Why mobile optimisation is crucial in retaining customers", here's some digestible information from it:
Mobile users view websites differently
It can generate traffic to your website
Better engagement with your target audience
Unoptimised site could potentially damage your brand
It's estimated that there will be over 5 billion users by 2019.
Responsive Design
Responsive design is when your website is designed so that it looks great on all devices i.e. mobile and tablets. If someone accesses your website on these devices and they either have to zoom in or out, scroll horizontally or the links are to small to read then they'll be more likely to leave the website and go on a competitor's site.
This type of design isn't just a trend with larger companies anymore, it's fast becoming an integral part of a web design project. If you're wondering how does this affect SEO, in simple terms it's all down to the accessibility of your website.
If someone visits a non-responsive site and can't perform a simple task; then the probability that they'll leave the site is going to be higher than that if they visited a mobile-friendly site. Google will pick up on this, as their algorithm identifies the bounce rate on your website therefore ranking the mobile-friendly sites higher.
Google prefers responsive design over having a separate mobile site as it makes the website more user-friendly and functional for the user. Our website is responsive on all devices and we can build your site with the same functionality.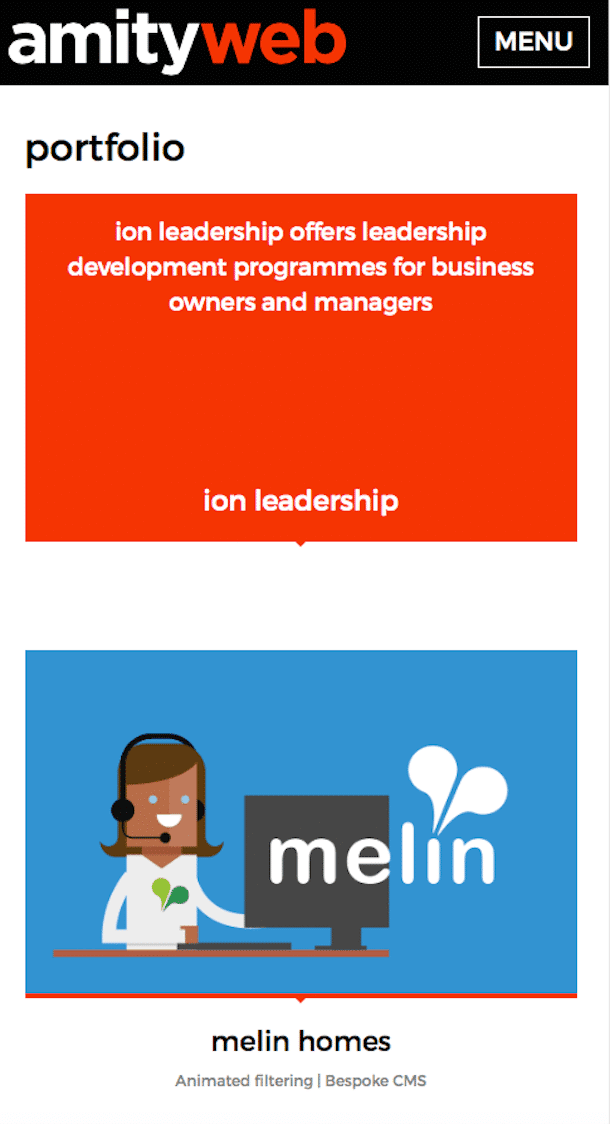 Usability of your website
The usability of your website can affect how search engines rank your pages; therefore it is imperative that your website is user-friendly. If users find it difficult to use your website then your bounce rate is going to be high; so here's some key points on how to make your website highly accessible to users and to decrease the bounce rate:
Your site should have a simple navigation tool and be easy to use
The content on your pages should be engaging and relatable to what your website offers but also of a high-quality
Alt images tags should be optimised (this is how Google identifies what the image is)
Check your website for any errors using this free software 'Screaming Frog', it crawls your website and identifies any issues with your site, which could be affecting the usability of the site.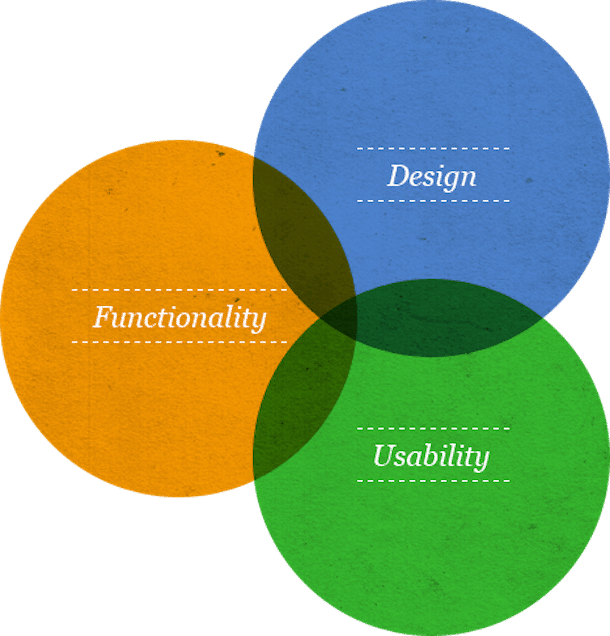 image courtesy of fatcow.com
XML Sitemaps
A sitemap is simply a file where you can list each of your web pages of your website in order to tell search engines about the organisation of your site's content. They are also great as they provide valuable meta data that is associated with the pages that were last updated.
Google recommends you would need a sitemap if your website fits within these criteria's:
You have a very large site, the web crawlers (Google) may overlook some of your new pages or the pages you have recently updated, so it's good to get a XML sitemap
Your website has an extensive archive of pages that aren't linked to each other or are isolated
You have a brand new site; that would mean very few external links to it
If your website has sitemaps-compatible annotations, rich media content and/or is shown with Google News.
Google My Business
This free service from Google gets your business information enlisted on their site so that you can connect with your customers through Search, Google+ and Maps. Your customers will be able to find your business more easily through any device, they will be able to show their appreciation of your business by leaving ratings and reviews of your products and services and you can also share insightful content through Google+ to your customers.
When customers are searching for local businesses, your business' information can then be found along with directions on how they can find you or your contact details; if someone is searching through their mobile phone then there's a call-to-action button (telephone number) for them to contact you directly.
Checking your progress
Want to know how your SEO techniques are working since implementing them? Firstly, ensure that you've configured your Google Analytics with your website.
Ever wondered how many visitors you've had, demographics of those visitors, bounce rate/conversion rate, keywords they used to find you and so forth?
Well by using Google Analytics you can see all of the above stated about your website, it's truly a powerful and valuable tool which all websites should use. Once you've done the changes to your site, you can then monitor those changes and continually refine the SEO practices in order to optimise the site. There's also another great tool called Google Search Console which allows you track how visible your site, performance, links to your site and more.
Glossary of SEO terms
0-9
301 Redirect – This is when you make a webpage redirect the user to an alternative page. If you happen to change the web address of a page, be sure to apply a 301 Redirect to ensure that the new web address is the page that it's supposed to get directed to.
404 error – This means that the webpage you are trying to access can't be found on the server, mostly the case if the page has been removed or the page's URL hasn't been changed properly.
A-Z
Alt text/tag – This describes the image in your website's HTML, ensure that you've added relevant Alt text to all of your images so that Google can read them and understand the purpose of them too.
Blog – A blog is a dedicated space on your website in which you regularly publish content for your audience, this can be anything from product launches to how-to-guides. It's good to blog regularly as each time you create a new one, it's a way for Google to identify a new page which can mean increasing your chances of being found online.
Backlinks – Backlinks are basically incoming links to your website, the best form of backlinks are when you produce high-quality content and other websites want to feature it on their sites, so you would gain a backlink from it. The stronger your backlinks are from highly reputable sites, the better your chances are that you'll appear higher up in search results.
Canonical URLs – There are your URLs in which you want search engines to crawl, basically the URLs you want your visitors to specifically to reach e.g. landing pages.
Domain Authority – Your Domain Authority is how much authority your domain (entire website) has on search engines, the higher your DA score, the higher you'll rank for keywords.
Duplicate content – When you have similar or identical content found on other websites or pages, search engines don't like this therefore you'll receive very little trust from them. To avoid this from happening, you can use the free Screaming Frog tool to crawl your site for duplicate content.
E-commerce store – A website in which it's sole purpose is to generate retail sales e.g. Amazon.
FAQs – Frequently Asked Questions (FAQs), are page(s) dedicated to repeated questions that have been asked by users/customers, it's also good for SEO as you're adding a new page and you have the opportunity to include keywords within it.
Google – Google is the leading search engine and has the most influence in regards to search engine optimisation. If Google loves your content then watch your pages rank higher.
Index – This is the collection of web pages and information which is acquired by search engines via crawling the World Wide Web.
Infographics – This type of content is a visual representation of data e.g. statistics presented within a diagram or chart. Infographics are a great way to obtain backlinks as they are a useful tool for businesses to have on their site.
Keyword – The phrase(s) or word that users would enter into search engines e.g. Google.
Keyword stuffing – Excessively using keyword(s) and phrases within your content to increase the keyword density, in order to increase the page's rankings.
LinkedIn Pulse – This is a fairly new platform in which you can publish articles/blogs on, reaching a large audience at the same time. It's predominantly used for B2Bs but if the content is relevant and useful, people are likely to share it on their social networks.
Landing pages – Landing pages are the pages that a visitor lands on through search engine marketing or Pay-Per-Click (PPC), the landing page would often have a strong call-to-action button and a form in which you can capture a visitor's information.
Long tail keyword – A series of keyword(s) or phrases which are really specific and have more chance of ranking for these keywords than a competitive one. An example of a long tail keyword would be 'Web Design in Newport'.
Meta Title/Tag – Meta title/tag itself is what appears in the results on search engines, the title should give the visitor a clear idea on what the page is going to be about.
Meta Description – Meta description is basically the summary about the webpage which appears on the search engine results.
Mobile-friendly – Mobile-friendly is the term when you access a website on a mobile device and it's been optimised for that purpose, (works perfectly without having to zoom in or out, horizontally scroll and all the links on the web page work fine).
Nofollow – When a specific link from another site does not pass any SEO credit whatsoever, only use this when linking to external websites that you don't want any association with.
Off-site optimisation – Off-site optimisation are measures that you implement that aren't directly on your website but on other websites, these will improve your rankings if done correctly. Link-building is an integral part of off-site optimisation as Google ranks credible backlinks as it's highest factor when ranking your pages, as they use it to see if your site is authoritative.
On-site optimisation – These are the measures that take place directly on your website in order to get your website fully optimised for SEO, e.g. alt tags, meta title/description, page speed, keyword usage etc.
Organic link-building – Organic link-building is when you create high-quality content and websites want to link it to their site. Gaining credible links from high-reputable websites is key to this and Google has identified this as the most important factor when deciding how to rank a page.
Page Rank – This is how Google measures the link popularity of a website on a scale 1-10, with 10 being the highest possible ranking a page can be given. Websites who provide high-quality articles in which other backlink to them reach the higher end of the scale.
Robots.txt – A file located in the root directory on your website, robots can restrict search engines to crawl certain areas of your site and manipulate their behaviour.
Spiders – Spiders are a unique piece of software which browses the web, identifies new websites/pages, checks the validity of the site and sends the data back to the search engine (Google) so that they can index and rank the sites accordingly.
SERP – Search Engine Results page (SERPS) : This is the page that's displayed when a user searches for a keyword on search engines e.g. Google and Bing.
Traffic – Traffic is simply the visitors to your site, whether this has come from doing search engine marketing or social media.
URL – This is the web address of any page on your website, e.g. (www.yoursite.com/blog)
XML sitemap – An XML sitemap is a file where you can list each of your pages of your website in order to tell search engines about the organisation of your site's content, They are an alternative way for search engines to crawl your pages but also an accessibility factor.
We hope after reading our comprehensive guide to getting starting with SEO that you'll be able use these methods to optimise your website, increase traffic and gain higher rankings on Google for your chosen keywords. If you're still unsure about how to make these changes or just want some friendly advice about how we can help you with your SEO, feel free to give us a call on 029 2088 6582 or email us